Cancer - the Integrative Oncology Approach
Posted by Cassia Wellness Clinic on 19 November 2018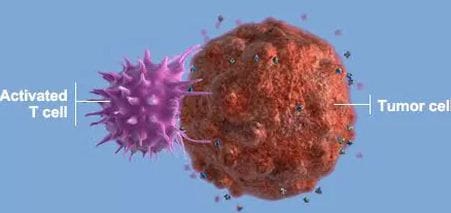 Cancer is an immensely complex issue. Cancer is the name for many diseases, however, all cancers share common traits. Cancer cells differ from normal cells in two defining characteristics: they continue to divide in spite of natural constraints, and they leave their original site and invade distant tissues to establish new colonies. The invasion by cancer cells from the primary tumour is called metastasis and it is this activity that ultimately destroys the health cells. Although the original tumour may throw one million cells a day into the lymph and blood stream, only .00015% take hold in a distant site. Almost all are killed by the body's immune system: it is the defeat of the immune system which concerns everyone with cancer. Research has demonstrated the body's immune system capacity to mount effective defences. The question is: what makes our immune system 'ineffective' to activate this defence?
Integrative oncology offers some answers to this question, with its main core of action based on biological immunotherapy.
Integrative oncology focuses on the biochemical and physiological characteristic of cancer, specifically the "terrain" on which malignant cells are allowed to germinate and grow and the core clinical imbalances that have contributed to the onset of cancer. These imbalances, which create ideal conditions for proliferation of cancer cells, come from genetic; poor diet; lack of macro and micro nutrient;, lack of exercise; infection; chronic inflammation; a breakdown of psycho-social beliefs and trauma. These imbalances, in turn, impact the immune system. An 'ineffective' immune system is unable to maintain cellular communication outside and inside the cell; the transformation of food into energy; replication, repair and maintenance of structural integrity; elimination of waste; protection and defence; transport and circulation.
Multiple factors must work in combination to convert a normal cell into cancer. These include increased DNA damage; decreased DNA repair; modified epigenetics; genomic instability; alteration in cell cycle physiology and check-point integrity; alternation in specific protein kinase activities; alternation in intercellular signal transduction; altered immune system physiologic function; increased chemokine and cytokine activity; and increased hormonally driven mitotic activity.
Fundamentally cancer cells do not take hold in a healthy environment. The environment is the somatic (physical), emotional (psychological) and the social; what we eat, what we do, how we relate, how we feel. It is the total sum of our life.
To book an appointment with Manuela, please contact reception on 07 5522 0505. Phone and Skype consultations are available.
Author: Cassia Wellness Clinic