Holiday Tips to De-stress
Posted by Cassia Wellness Clinic on 3 December 2018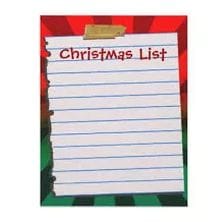 This holiday period can be very stressful. The list of tasks can feel endless with many last minute changes and preparations to be done.
A mother is already juggling so many responsibilities and the preparations are added on to an already busy life. The pressure of this can understandably raise feelings of anxiety, guilt, anger and sadness. Some may already feel overwhelmed, exhausted and tearful.
It makes sense that with all of this added stress, existing symptoms of anxiety and depression can become exacerbated. What can make these symptoms more difficult to endure is the unrealistic societal assumption that Christmas is one of the "happiest times" of the year. This can raise a pressure to "be your best" in company, this takes more energy adding to the emotional load you are already bearing and may make you feel even more isolated and low.
At times we do not think of caring for our mental health in the same way as our physical health. If we started to feel the onset of a physical illness we would slow down and do what we can to take care of ourselves wherever possible.
Below is a list of well-known tips. They may provide some relief if you are already feeling the pressure.
1. Say NO.
When you reach your limit, honestly decline.
2. Delegate.
Ask for and accept help.
3. Breathe deeply.
Breathe in through your nose, and out through your mouth. Slowly. Repeat. Make sure the breaths are steady and full. Even a few breaths will provide extra oxygen and relieve stress.
4. Visualise.
Pause to picture a peaceful scene such as; a favourite vacation, memory or achieving a goal.
5. Laugh.
Take a moment to enjoy something funny, a quick bit of light relief could be found a viral video.
6. Put on some music.
Listen to your favourite music to flood your brain with feel good neuro-chemicals and memories.
7. Take a nap.
Have a short power nap to give your brain and body a boost.
8. Take a walk.
Get out for some light exercise in the open air. Exercise releases endorphins, triggering a positive feeling in the body.
9. Spend time with your pet.
Sit down with your pet and stroke them (if applicable!). This can lower your blood pressure.
10. Hug it out.
Hugging makes you feel attached, understood and can provide a burst of oxytocin.
11. Eat and snack mindfully.
A healthy snack eaten quietly whilst focusing on taste and texture will relax you whilst giving you energy.
12. Drink in moderation.
Alcohol can depress your mood, affect sleep patterns and increase anxiety.
A last thought would be to have realistic expectations of yourself and others. You may not feel there is enough space to pause and check how you are coping, never mind find time for the tips listed above.
Try making yourself stop for a minute and really take stock. You may notice feeling; tired with no energy, unable to cope, like a failure or that you are not doing enough, unable to control or stop your worrying, panicky or on edge, mood swings, your sleeping or eating habits patterns have changed, its difficult to focus or concentrate or unable to take pleasure in things as you usually do.
If you are frequently experiencing a few, or more, of these common mental health symptoms you can discuss your concerns with a health professional, rather than feeling you have to manage alone.
I have found that people have often felt some relief in knowing they have an appointment in place to talk with a professional in the near future.
Author: Cassia Wellness Clinic