Male Infertility Related to Environmental Toxins
Posted by Cassia Wellness Clinic on 7 January 2019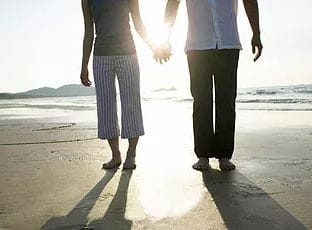 No surprises here - infertility linked to environmental toxins.
Do you know that problems with the male partner accounts for 50 percent of all infertility problems seen in IVF Clinics?
In a month where Beijing records its highest smog level ever and bans cars from the roads, a Danish study has confirmed a worrying link between environmental toxins and fertility.
A scientific review article looked at declining male fertility and increased levels of abnormal sperm. The study found that 90 percent of the sperm in men aged between 20 and 25 years was abnormal. Of course, it only takes one sperm to do the job, but male infertility is now so widespread that it needs to be addressed as a potentially modifiable risk factor for infertility.
The review also confirmed a link between low testosterone levels and industrial chemicals, and an increased rate of testicular cancer, rivaling that of ovarian cancer.
One of the other interesting points made in the review was that maternal age in Denmark was the same now as it was in 1901, but the rate of infertility had increased dramatically. This suggests that women choosing to delay pregnancy until their 30's has less of an impact on their ability to fall pregnant than we previous thought.
If you're concerned about your toxic load contact the Cassia Wellness Clinic for a naturopathic review and find out how well you score. Call (07) 5522 0505 to book your appointment.
Author: Cassia Wellness Clinic