The Immune Shot Recipe
Posted by Carolina Rossi on 18 June 2020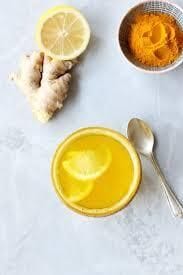 Shots are concentrated with nutrients easily and readily absorbed by our bodies and this particular one is packed with nutrients to boost the immune system. This concentrated shot may assist in the prevention of colds and flu during the winter season:
Mix all ingredients together and have once daily:
Juice of 1 freshly squeezed lemon or lime
1 pinch powdered ginger
1 pinch turmeric powder
1 pinch freshly cracked pepper
If you wish add a pinch of salt (Celtic or Himalayan to add some extra trace minerals)
Variations:
For extra immune support add 1 level teaspoon L-glutamine powder to the recipe above.
For a thermogenic effect and to support blood sugar balance add 1 pinch of cinnamon.
* If you experience gastric burning or reflux avoid this shot. Consult your practitioner.
Author:
Carolina Rossi
About: Dietician